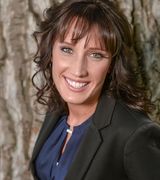 Sarah Ashley Slack
Broker Associate
TREMONT Realty Group
Sarah works with residential home buyers and sellers in the greater Denver, Colorado area. From Castle Rock to Fort Collins and Strasburg to Breckenridge, she brings industry expertise and resources, catered to each client to help them find their perfect home. Sarah understands the importance of effective communication and the importance of listening to her clients to understand their wants and needs. Her commitment and dedication along with her willingness to help is something she brings to every client by placing emphasis on genuine relationship-based transactions.
Sarah has a degree from Denver Metropolitan University in Early Childhood Education and spent over a decade nannying for the same family in Denver. She also enjoys volunteer work and has worked all over the world on a variety of projects. Currently, she is a volunteer at the Children Hospital of Denver.
One of her younger brothers is currently active in the U.S. Navy and dozens of her close family members are retired from the U.S. Army, Navy, and Air Force. Her grandfather received the Purple Heart after World War II at the Battle of the Bulge, which hangs in her mother home.
Sarah moved to Colorado from upstate New York almost 20 years ago and loves everything this state has to offer. In her spare time, she enjoys skiing, hiking and traveling.